Florida Sex Crime Lawyer
Protect Your Future & Reputation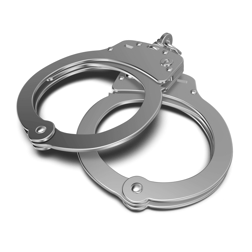 People charged with a sex offense may carry that stigma for the rest of their lives, even if they were falsely accused and the charges are dropped or they are found not guilty following a jury trial.
If you are convicted of a sex crime you could be ordered to register as a sex offender or sexual predator for the rest of your life. That's why you need to contact the St. Petersburg, Florida sex crime lawyers at the Fleming Law Group.
Sex Crimes we Defend in Florida
Rape
Sexual Battery
Incest
Sex with a Minor
Lewd Conduct and Lascivious Behavior
Child Pornography
Human Trafficking
Internet Sex Crimes
Prostitution
Florida's Sex Crime Laws & Penalties
Florida laws carry severe penalties for sex offenses. With the enactment of the CyberCrimes Against Children Act of 2007, there is more at stake than ever before if you are charged with possession of child pornography and internet solicitation of children. For example, the maximum penalty for possession, a second-degree felony, is now 15 years. For distribution, a first-degree felony, it's a maximum of 30 years. It's therefore important to contact a competent, experienced Florida sex crime lawyer as soon as you know you are under investigation for a sex crime.
Why Choose Us?
If hired as your criminal defense lawyers, our first priority is to try to help you avoid prosecution and permanent damage to your life and reputation.

The sex crime attorneys at Fleming Law Group, P.A.'s approach to sexual misconduct charges is to do everything possible to make sure the parties involved have access to rehabilitation services.
We also take every measure to protect teens from lewd and lascivious behavior charges.