Domestic Violence Attorney St. Petersburg, Florida
We Fight To Preserve Our Clients' Reputations & Freedoms in Pinellas County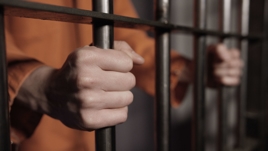 At Fleming Law Group, our clients' futures is our primary concern. Often, people charged with domestic battery may carry that stigma for the rest of their lives, even if they were falsely accused and the charges are dropped, or they are found not guilty following a jury trial.
As domestic violence lawyers in St. Petersburg, our first priority is to help clients avoid prosecution and permanent damage to their life and reputation. The state may move forward on a domestic battery charge regardless of the alleged victim's intent, especially in cases where there were injuries or a 911 call. However, there may be several defenses and mitigating factors available to you.
Why Hire Fleming Law Group?
Our team consists of two former prosecutors supported by a dedicated staff. Having worked from the other side of the courtroom, attorneys Lucas Fleming and Amanda Bettker know how the district attorney's office builds its cases. This gives them an edge when creating strategies to counter the prosecution and cast reasonable doubt on their case. They also know when there is room to negotiate before a trial begins and create deals to drop charges, find alternatives to prison sentences, and possibly dismiss cases entirely.
Domestic Violence Penalties in Florida
Under Florida state law, domestic violence in considered to be a violent crimes. Being charged or accused of committing such a crime can result in harsh penalties and severe societal penalties. If convicted, you will not only face the penalties of the law but you may also be labeled a "violent person" by those around you. These consequences can be avoided if you seek the aggressive defense strategy from our St. Petersburg domestic violence lawyer.
Counseling over Imprisonment in Pinellas County
The Fleming approach to domestic violence cases is to do everything possible to make sure that everyone involved receives the counseling he or she needs. This may include anger management programs and family counseling, as well as drug and/or alcohol treatment, where appropriate. When children are present during a criminal arrest, the Florida Department of Children and Families may initiate dependency proceedings for the protection of the child's best interests.
We can assist you through these cases:
Divorce
Custody
Child support
Proven Florida Domestic Violence Defense
We understand what is at stake when you are facing these charges. We have years of experience assisting those accused of violent crimes in Florida and we are confident that we can help you. When your future and reputation are on the line, you should not wait. Time is important to your defense strategy and ultimately your case results. If you are facing thyese damaging charges or accusations, contact our Florida domestic violence defense lawyer today.
Related Reading