St. Petersburg Domestic Violence Attorney
We Fight To Preserve Our Clients' Reputations & Freedoms in Florida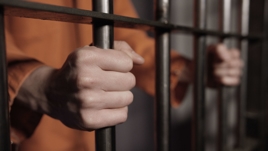 At Fleming Law Group, our clients' futures is our primary concern. Often, people charged with domestic battery may carry that stigma for the rest of their lives, even if they were falsely accused and the charges are dropped, or they are found not guilty following a jury trial.
As domestic violence lawyers in St. Petersburg, our first priority is to help clients avoid prosecution and permanent damage to their life and reputation. The state may move forward on a domestic battery charge regardless of the alleged victim's intent, especially in cases where there were injuries or a 911 call. However, there may be several defenses and mitigating factors available to you.
Start discussing your case today with our domestic violence attorneys at no charge. Call (727) 202-4858 for a free consultation.
Counseling over Imprisonment in Florida
The Fleming approach to domestic violence cases is to do everything possible to make sure that everyone involved receives the counseling he or she needs. This may include anger management programs and family counseling, as well as drug and/or alcohol treatment, where appropriate.
We handle dependency cases and can refer you to experts for the following legal matters:
Divorce
Custody
Child support
When children are present during a criminal arrest, the Florida Department of Children and Families may initiate dependency proceedings for the protection of the child's best interests.